Arriving at Clark International Airport or Manila NAIA, a friendly, careful driver will meet you and take you to your home or hotel.
We wish you a safe and pleasant journey.
Need a pick-up or drop-off?
Give us your flight details, pick-up / drop-off point, and number of passengers.
We'll give you the price, and make a temporary reservation for 24 hours in order for you to pre-pay for the hire.
Confirmation will be sent, along with details of the pick-up arrangements.
Payment may be made by PayPal, Western Union, LBC Express or bank deposit. Details upon request
- lower than airport prices.
These were 2014 prices!!!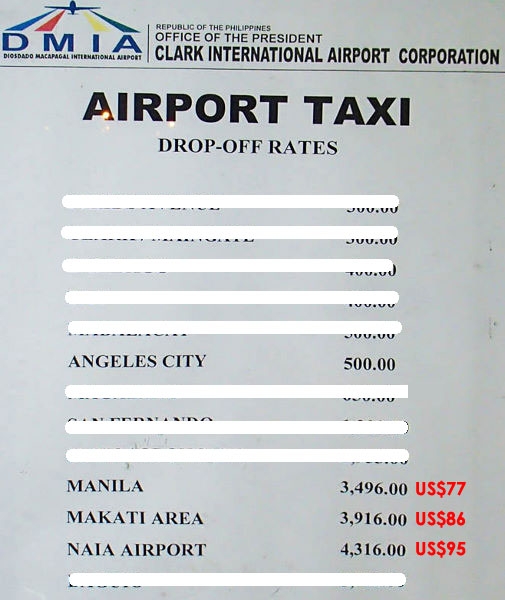 TAXI SERVICES - AIRPORT TRANSFERS, DAY TRIPS etc.
We also have access to larger vehicles, including coaches; and light aircraft or helicopters for 1, 2 or 3 passengers or even private jets.
These photographs are for guidance only, and are typical of the range of vehicles.
You can also book on-line and pre-pay